Content? No, Micro Content is King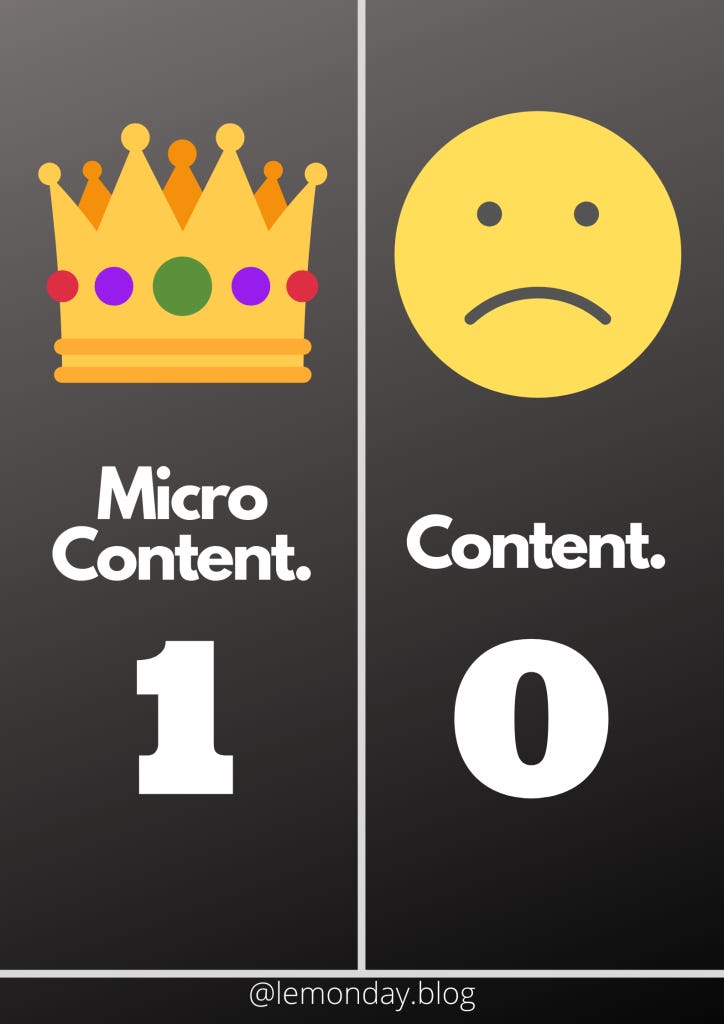 Which books are you reading these days?
Wait. Is this the right question, though?
We see so many people turning to Instagram, Facebook, Tik-Tok and Quora to consume content. It's a great sign honestly, because this content is accessible to anybody owning a smartphone. There are 3.5 billion users, which means the level of engagement is super high.
Micro Content is the 'in-thing' these days. Now, for those who aren't aware – micro content is any text, image or video that a person can consume within 30 seconds. Yes, 30 SECONDS!!
If I close my post here with "…the end", this will qualify as Micro Content.
So, since it hasn't ended yet, let's get back –
Micro Content includes the following:
Images/Illustrations

Infographics

Memes

Snippets

Under 30-seconds Videos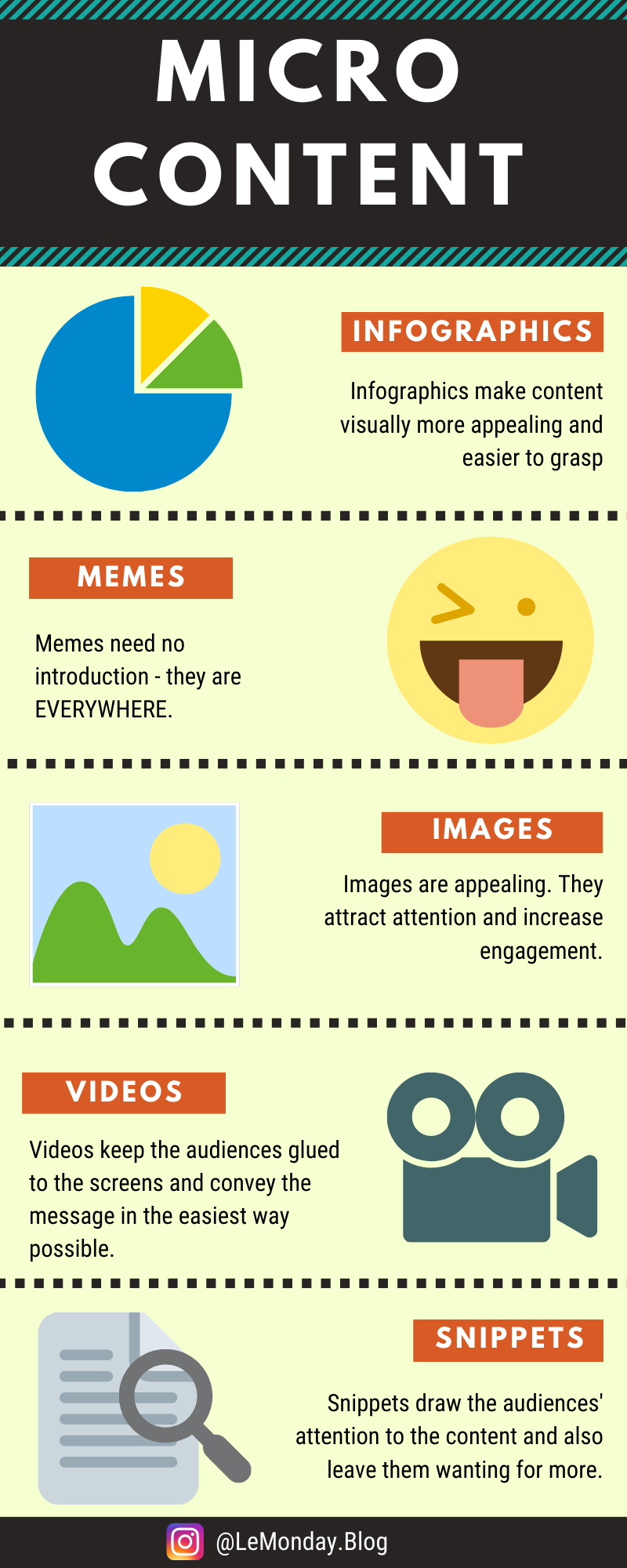 Giants like Google and Facebook led a sort of a revolution by introducing Google Featured Snippets, due to which people aren't even scrolling down on the search results page these days, and Thumbstoppers, Facebook's collaboration with top Indian Advertising Agencies like Ogilvy, Mullen Lintas and Leo Burnett, to create 10-seconds short videos about subjects that matter.
Reading is an essential part of our lives. It enriches our vocabulary like nothing else can. Micro content is quenching our thirst for information and knowledge. But, where do our good ol' books stand in this?
The average reader has an attention span of 8 seconds today, which is worse than a goldfish's attention span. This isn't something we humans should be particularly proud of, right?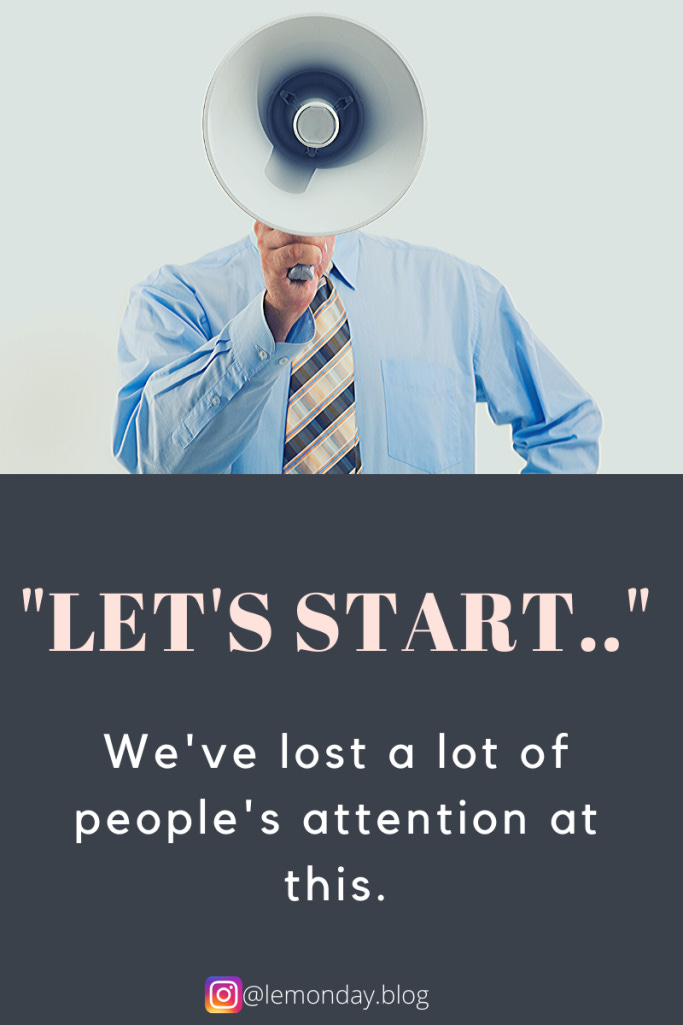 "Books are our best friends." That's what we always believed in. There still are quite a lot of people who read books and have longer reading spans. They are hardcore 'book lovers' or 'Team Long-form Content' and believe in spending a lot of time reading. And then there is a large group of people that belongs to 'Team Short-Form Content' and consumes Micro Content.
The shift in readers' behaviour happened with the advent of technology, and more particularly, the tools that aided their content consumption, such as – Instagram, Quora, FB, Tik-Tok, YouTube, etc.
People left books almost suddenly.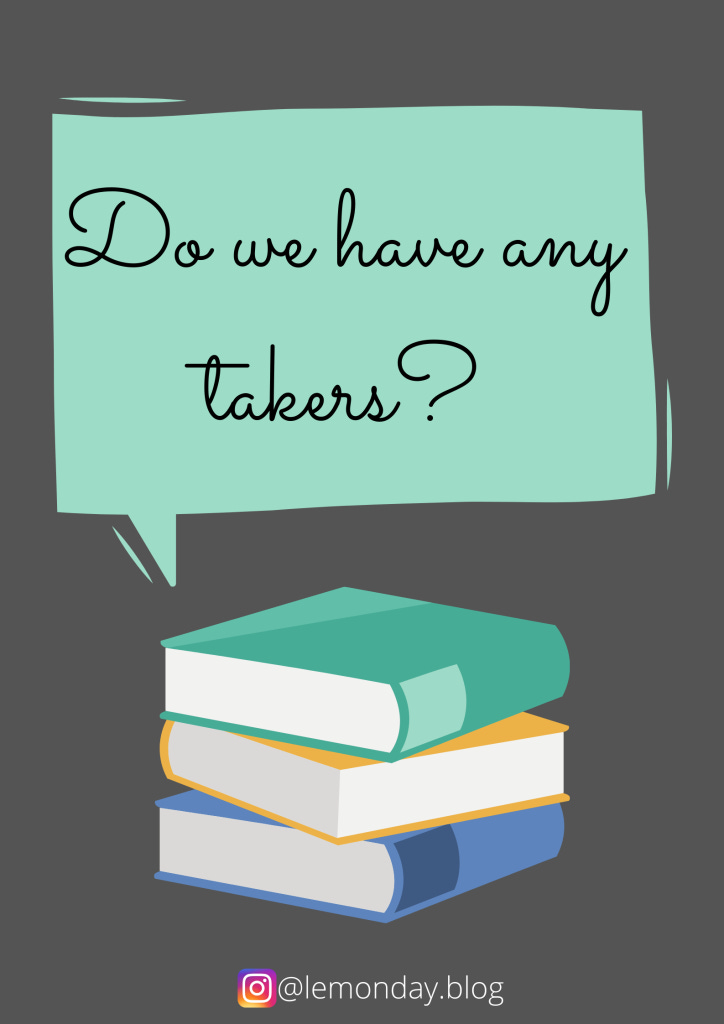 Paperback books were replaced by Kindle e-readers, apps like Blinkist, websites like Wikipedia, SparkNotes, OpenLibrary, ManyBooks, etc. Remember, this was a replacement for books, not for long-form content.
With social media coming in, right from Orkut, to Facebook, Twitter, LinkedIn, Instagram and the likes, long-form content had to make way for short-form content because of the dynamicity of the new medium of communication and information. People started losing their attention as well as reading span and started creating Micro Content themselves.
Today, we create and spread Micro Content like WhatsApp messages (jokes, information, et al.) and it makes up for as much as 96% of our overall reading in a day – believe it or not.
The key takeaway: Micro Content is here to stay; naysayers be damned.
IRONICALLY, this is exactly why I needed long-form content to tell you about it.
Apologies for this disproportionately lengthy blog post. If you are STILL reading – WOOHOO! You have an enviable reading span.
Okay. So now, for real...
Thank you for your patience!
"THE END."