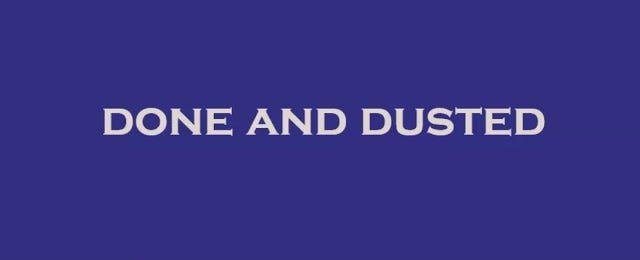 "All's well that ends well." – William Shakespeare
And, it's a wrap.
It has been a whirlwind journey. FOUR years have passed. What started off as a journey that I reluctantly took up, through good times and bad, from backlogs to success, from those awkward moments to a few cherished ones, has ended on a rather bittersweet note.
I never thought I would make it through engineering. I was an average student since the start, totally clueless as to why I was doing it. I just graduated from being average to above average after four years!
In these four long years, I was merely surviving engineering. Not a single day used to pass without me thinking 'This too shall pass. Have patience, Aditi!' But as the years went by, I realised that it wasn't as bad as I'd have thought it to be. I was actually having a ball of a time, bunking classes, acting extra smart in the class, using my phone all the time, and much more.
Now, there is a reason why I have written blog post, and there is a disclaimer too – "This post is not meant to discourage students from taking up engineering." This is my story and through this, I want engineering aspirants to be unafraid, I want them to believe in themselves and know that there is always a way to succeed.
In May 2015, I was in Navi Mumbai for my cousin's wedding, and this coincided with my HSC results. As much as I wanted to totally ignore it, my relatives were kind enough to constantly remind me of the same. On the day the results were announced, I was at the Prince of Wales Museum with my cousin, Ashna and my uncle. Since my mom knew I'd not be checking my results, she did the needful and called me up.
Here's how the conversation went –
"Hi! Your results are out."
"Oh, are they? Just tell me one thing – have I passed? What about Physics?"
"Yes, you have!"
"Yaay!! That's all I needed to know. I'm at the museum now, will talk to you later."
And, I hung up. I was not exactly thrilled, I was calm. That evening, I checked my results for myself and even though I'd scored average marks, I was just so happy about them. I had a good time in Mumbai for the remaining four days of my visit.
Now, I had aspired to be a writer with some media house or a newspaper and thought that I'd do well if I enrolled myself for a course that dealt with this. My parents too had agreed with me on this. But, that was not to be.
Once I was back in Nagpur, things didn't go as I had expected them to go. Suddenly, my parents insisted, rather forced me to take up engineering. I was totally reluctant. I didn't see this coming. I strongly voiced my displeasure, but they didn't seem to listen. I tried my best to convince them how engineering wouldn't be my cup of tea, but that didn't work either.
So, I filled forms, attended the CAP (Common Admission Process) rounds and was allotted Yeshwantrao Chavan College of Engineering (YCCE) in the third round. I opted for Computer Technology as my branch just because I'd scored fairly well in Computer Science in 12th and was pretty good at it (back then) too!
It was a nightmare appearing for my first ESE (End Semester Exam). I hoped for the best but expected the worst. As expected, I failed in Electrical Engineering. I was obviously sad, felt like I had let my parents down. I also felt that I should quit engineering. I didn't quite know how to deal with failure. But, I somehow managed to suppress these thoughts and studied hard. Eventually, I cleared the subject in the re-exam, that too after sending my answer book for revaluation. That was my first achievement, and I was on top of the world.
Just as I was revelling, I failed in three subjects in the second semester. But this time, I knew how to deal with failure, and cleared those three subjects in the re-exam. This was the new normal for me. I had a fresh set of backlogs in the next two semesters as well. I cleared them all, slowly... but surely.
The only thing I was not able to figure out was the reason why I was failing. Was I not studying enough? Or, was I not studying right? These questions needed to be answered. But, by whom? By me, of course!
It was only after two years of failure that I realised I was studying the wrong way all along. I then meticulously started making my own notes, which I called 'Smart Notes'. I stopped studying the entire syllabus, and instead picked topics which I thought were important, and were likely to be asked in the exam. My resources were limited; I usually referred to just one textbook or PDF/PPT. I started predicting questions by studying 5-6 question papers of previously conducted exams. This started working for me, and how!
This was a new phase in my engineering journey. I had finally cracked the code. There were no more setbacks, no more backlogs, and most importantly, NO more disappointments. Alas, I was TWO full years late. But, chalta hai! :)
I was more methodical in my approach to studies, though I still started studying a few days before the exams... so typical of average engineering students. I was more organised, and when you're organised, everything else falls in place. I have now completed my course, with fairly good grades and I couldn't have been happier. I worked hard for this.
Dear reader, if you're an engineering aspirant, or an engineering student already, or even otherwise, here's what I want you to keep in mind:
DON'T BE AFRAID OF EXAMS.
DON'T BE AFRAID OF FAILURE.
EVERYTHING WILL FALL IN PLACE ONCE YOU FIGURE OUT 'HOW' AND 'HOW MUCH' TO STUDY.
SOME OF YOU WILL REALISE THIS EARLY, SOME WILL REALISE THIS LATE.
BUT REMEMBER – IF I COULD DO IT, SO COULD YOU.
Each one of us is capable of doing wonders. All we need is a bit of a push, a kick in the arse, and some motivation. :)
If, after reading this blog post, you wish to contact me, or want a pep talk, I am happy to help. Do leave a comment under this post, or drop an email on this address – inmytwentiesblog@outlook.com.
To all the students out there, you guys are the future! Stay that way. This is just the beginning. There will be setbacks, but you'll come out stronger. Just don't give up ever. Failure teaches you how to make awesome comebacks. Learn to confide in your parents or close friends; don't keep things that bother you, to yourselves, share them. It WILL help you ALWAYS! <3