Into The Mind Of A First-Time Voter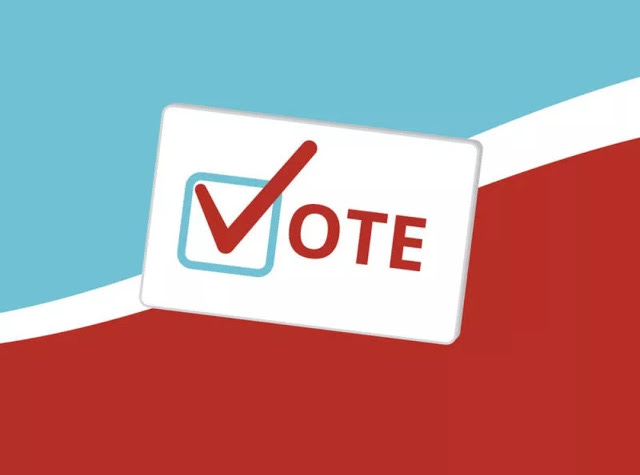 It is not unusual to see poll analysts all over our television screens every time an election is due. Quite an intriguing job these pollsters have, and it's equally interesting to watch the numbers fluctuate from time to time, which add to the viewers' anxiety.
Politicians go all out in rallies across the country, trying to impress their audience, sometimes going overboard, but that's okay - we are used to this stuff by now! Tall claims, false promises, and over-the-top comparisons – the list is endless.
As they say, 'We are served what we deserve', maybe melodrama and histrionics are the major facets that we Indians love to watch, and the politicians readily oblige!
The 'audience' absolutely loves the theatrics, I kid you not!
So now, coming back to the 'audience'... There are thousands of young men and women who flock political rallies. Coming from various walks of life, belonging to different communities (yes, it does matter!), they obviously, and rightly so, have different aspirations. For a politician to completely understand his/her audience, he needs to look at this particular section.
In India, just before the 2014 General Elections, the Election Commission said that there were 2.3 crore people in the 18-19 age bracket who had enrolled themselves, out of a total electorate of 81.5 crore. Now, doesn't this sound like a HUGE voter base? I presume, the numbers will only go up next year. (Reference - https://www.thehindu.com/news/national/2014-lok-sabha-polls-will-see-most-firsttime-voters/article5710633.ece)
https://www.thehindu.com/news/national/2014-lok-sabha-polls-will-see-most-firsttime-voters/article5710633.ece)
I am going to be a first-time voter in 2019, and that makes me so excited! After all, I too will finally have a say in the electoral politics. I am 21 years old, which would make you think why I am going to be a first-timer in 2019. I did turn 18 in 2014. But, here's the catch – I was born in December, whereas the General Elections were held way earlier in April 2014.
It has been 4 years since, and a lot has changed. 2014 was a special year for India – an absolute majority was achieved by the BJP-led coalition, NDA. It was a huge mandate, seen after almost 30 years! It was a breath of fresh air for a frustrated nation, plagued with corruption, crimes, scams, and what not. The new Prime Minister Narendra Modi had won the hearts of Indians, and a dynamic, charismatic leader was born. We now started looking at India with a hope. PM Modi was a hard-worker; he knew how to get things done. I saw him as a role model for all of us.
As a first-time voter, I have a lot of expectations from PM Modi. He has set the bar high; the country is progressing in the right direction, the economy is on track, there are very few instances of corruption, and the world no longer looks at us as 'just another third world nation'. Even his critics admit, and welcome the fact that he is a visionary, and his determination and decisiveness is unparalleled.
Here are some of the promises made by the Prime Minister –
1. Building India – Status: In Progress
The government vowed to build 100 Smart Cities. The construction and development of these Smart Cities is underway.


2. Digital India – Status: In Progress
The PM encouraged people to carry out online transactions; the government launched the BHIM (Bharat Interface for Money) app, similar to the PayTM app, which made it way more easier to make payments securely. Passport services, railway ticketing system, airline ticketing system, everything is available online. The PM also urged India to go cashless.


3. Home For All – Status: In Progress
The Pradhan Mantri Awas Yojana is an initiative which aims to provide housing to the urban poor. The deadline has been set to 2022. Subsidy interest rate is provided at 6.5% on housing loan for the term of 15 years to all the beneficiaries. (Read more on this – https://www.bankbazaar.com/home-loan/pradhan-mantri-awas-yojana.html?ck=Y%2BziX71XnZjIM9ZwEflsyDYlRL7gaN4W0xhuJSr9Iq7aMYwRm2IPACTQB2XBBtGG&rc=1)


4. Bullet Trains – Status: Fulfilled
The first ever Bullet Train is going to run between Mumbai and Ahmedabad! The designing of bridges and tunnels is in progress. It's going to take less than 3 hours to reach Ahmedabad from Mumbai, as compared to 7 hours of travel time in present. A total of 70 trips per day (35 in each direction) between the two stations is being proposed, which is MASSIVE!!
5. Fighting Corruption – Status: Partially Fulfilled
Demonetisation was a huge step to reduce corruption. The old Rs. 1000 and Rs. 500 currency notes were no longer legal tender. The government introduced two new currency notes – Rs. 2000 and Rs. 500.


6. More AIIMS, IITs, IIMs – Status: Fulfilled
There are 7 new IITs and IIMs each. Also, 14 new AIIMS are being set up at various locations across India.


7. A Simplified Tax Regime – Status: Fulfilled
The Goods and Services Tax (GST) was introduced in 2017. It came into effect under the GST Act. The GST Bill was unanimously passed in both the Houses of the Parliament.


8. Make In India – Status: Fulfilled
Make In India is a success story. It was launched to project India as a manufacturing hub, and aimed at attracting investment from Indian as well as foreign companies.


9. One Rank One Pension – Status: Fulfilled, and In Progress
Yes, OROP was granted to the Armed Forces in 2015, albeit partially. The pension was to be revised every 5 years, and a Veteran's committee was to be set up (it hasn't been set up, as yet).


10. Clean India – Status: Fulfilled
The Swachchh Bharat Abhiyan is a massive success across India. Public spaces are cleaner, as are railway stations, pavements, roads, etc. But, having said that, a lot still needs to be done on this front.


11. Zero Tolerance of Terrorism – Status: In Progress
After a series of terror attacks (Uri and Pathankot, both in 2016), 4 Para SF & 9 Para SF of the Indian Army carried out cross-LOC strikes, better known to all of us as 'Surgical Strikes'. This was a huge blow to our neighbour, Pakistan, a sponsor of terror in the subcontinent.


12. Opening Bank Accounts for the Poor – Status: Fulfilled
Under the Pradhan Mantri Jan Dhan Yojana, 240 million accounts have been created.
I feel, the present government deserves a second term to take this success story forward. No other government has kept most of the promises it made. It is an achievement in itself, undoubtedly. As a first-time voter, I would want my vote to be useful; I would want it to count. So, choosing the right guy is extremely important! It's a big deal in India after all, politicians show their 'willingness' to do things for people. And, once they have been elected, and have succeeded in fooling us, their 'willingness' fades away as quickly as acetone!!
It takes just about 10 minutes to renew your passport today. And you can do it on the mPassportSeva app by following the instructions at every step. No more queues at the Passport Office, no more bribes, no more agents. It is all at your fingertips! You can tweet to the ministers, and they would address your grievances within no time.


In December 2016, I was travelling in Vidarbha Express from Nagpur to Mumbai. When the train had crossed Deolali, it was 2am, and the AC was off. I was unable to sleep, and was feeling suffocated. So, I wrote a tweet addressed to the Ministry of Railways and the then Minister Suresh Prabhu, telling them about it. I got a response within 15 minutes, and in the next 30 minutes, an attendant came to my seat and informed me that the AC had been turned on. Here is the link – https://twitter.com/AditiIndiaFirst/status/809132241175592960.


This government is actually willing to work for the people. And if this isn't progress, I don't know what is! It is a great time to be alive in India. As the Prime Minister himself said, 'Achhe Din Aa Gaye Hain'!!
PS – I am not a paid troll, nor do I belong to any IT Cell. So, please bear with me! :) And, vote WISELY!!